Collaboration with Hawaiian Gyotaku Artist Desmond Thain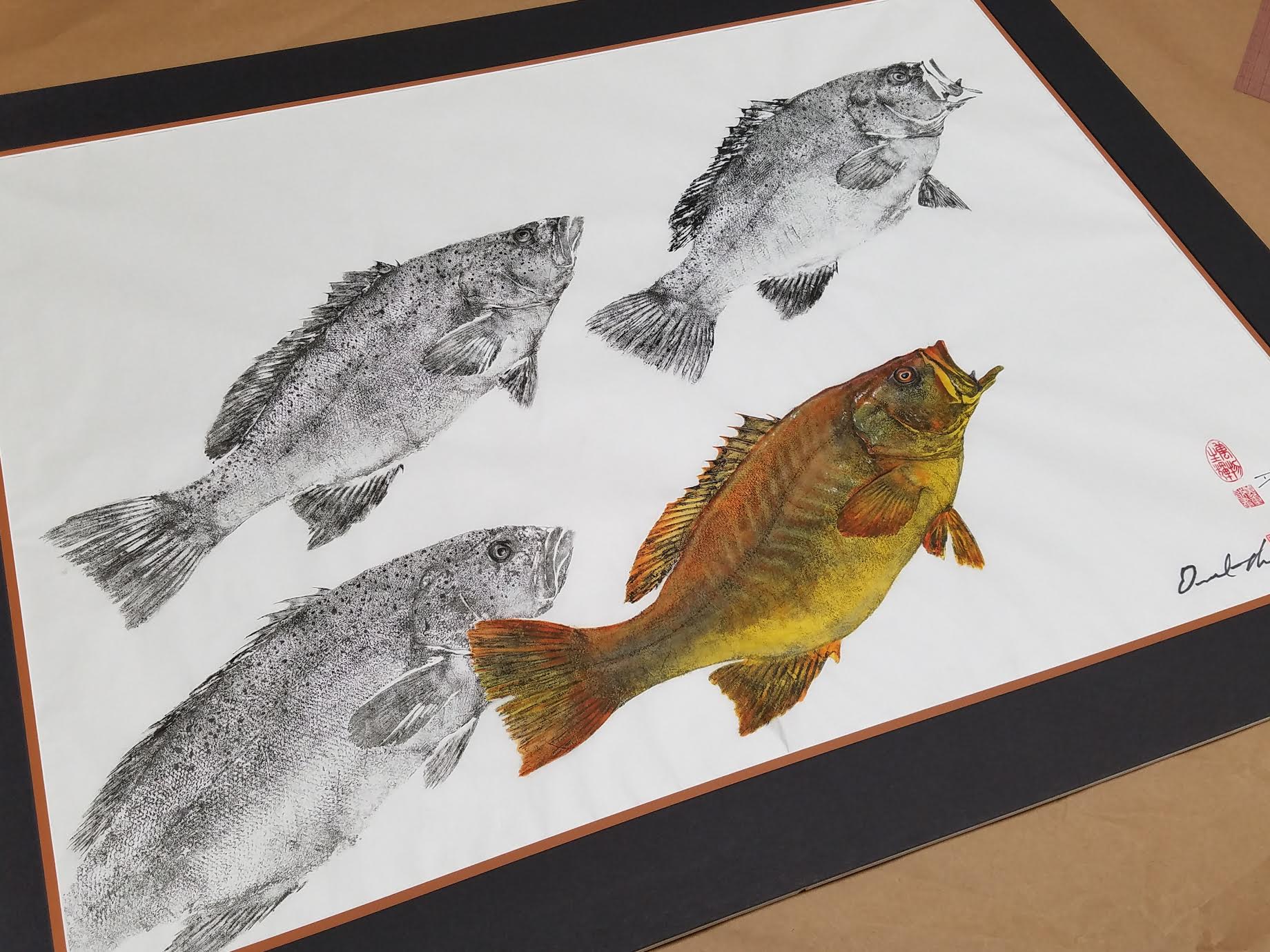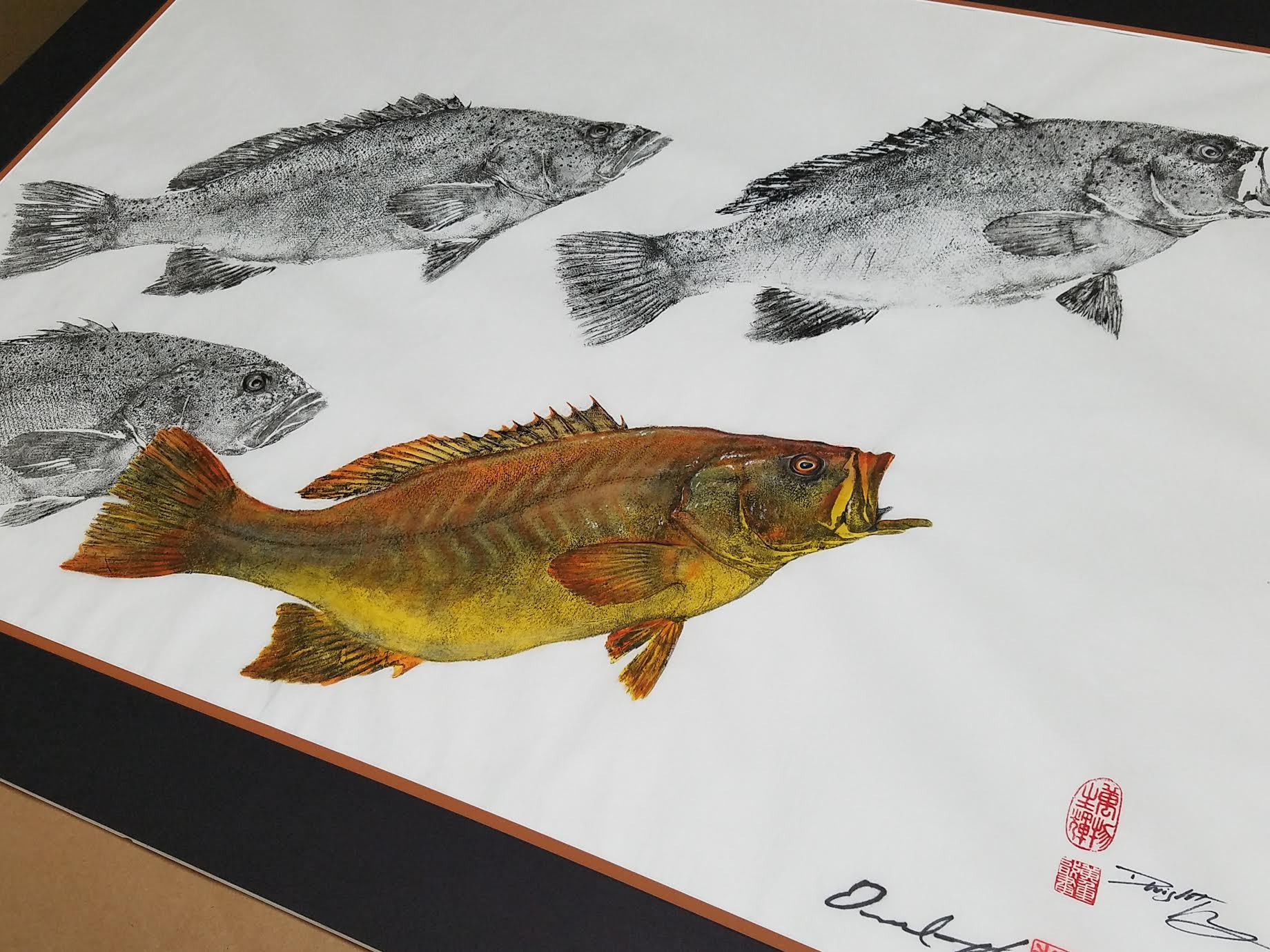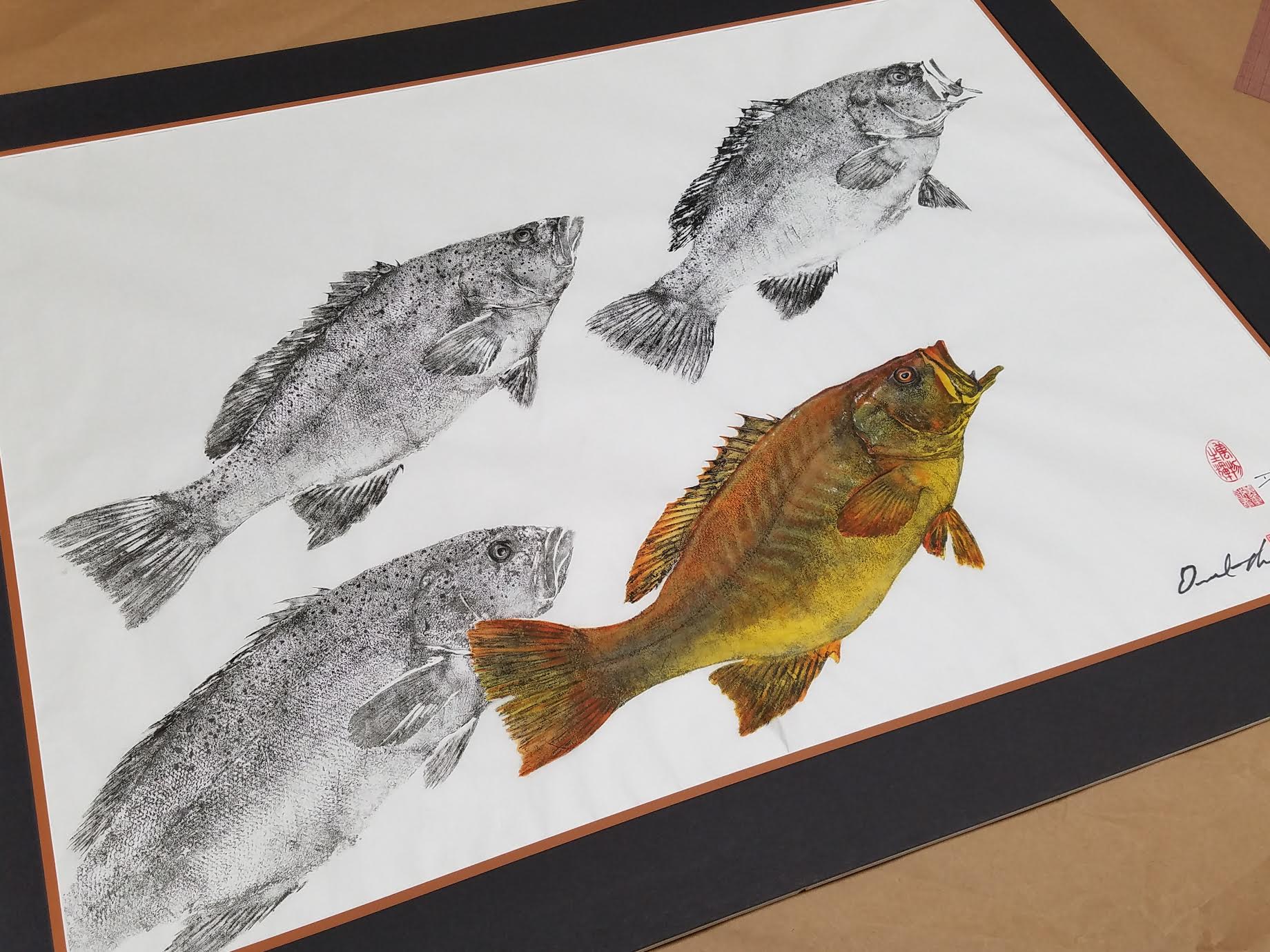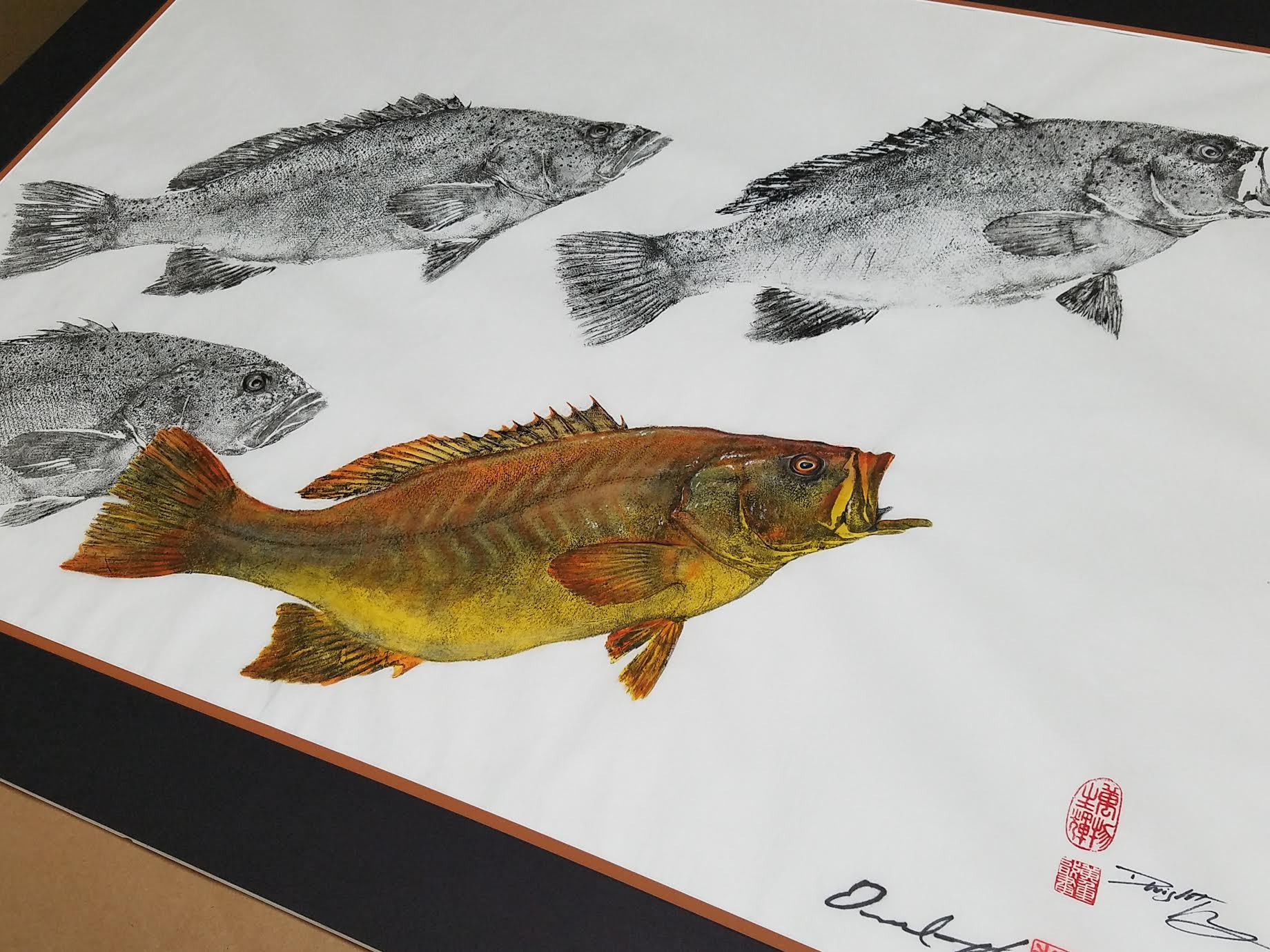 sold out
Collaboration with Hawaiian Gyotaku Artist Desmond Thain
A special and unique collaboration with the amazing Hawaiian gyotaku artist Desmond Thain!
Desmond is a Hawaiian artist that uses acrylic, creating a base and then a consistently stunning layer of color on top that illuminates his subject. I consider him one of the best and yet he's very modest and a joy to talk to.

This piece showcases the Mexican Cabrilla or Leopard Grouper given to me by Tommy Gomes at Catalina Offshore Products in San Diego.
Together, we printed the groupers in Sumi ink and then Desmond chose one to render out with stunning color. Normally the Cabrillas are drab in color, but there's one in the pack, the alpha, that transforms into a golden color.
This has been framed by Phil Longridge at ArtWorks Gallery and Custom Framing, double matted with a color that matches the lead Cabrilla.
Included is the frame and certificates of authenticity from both me and Desmond. I can deliver if close enough. Crating and shipping extra.