"Dueling Marlin" - Pair of Striped Marlin Reproduction on Washi Paper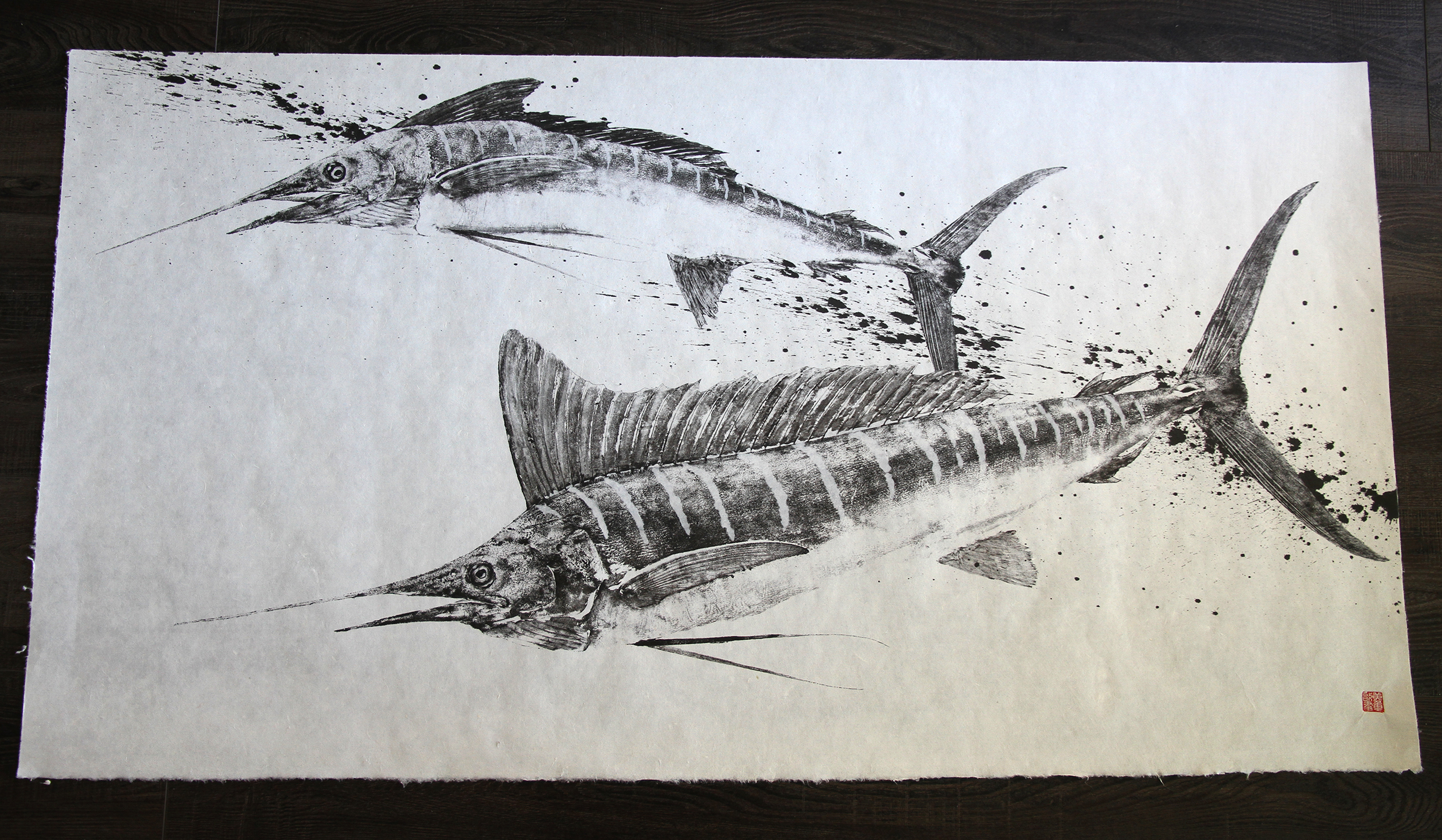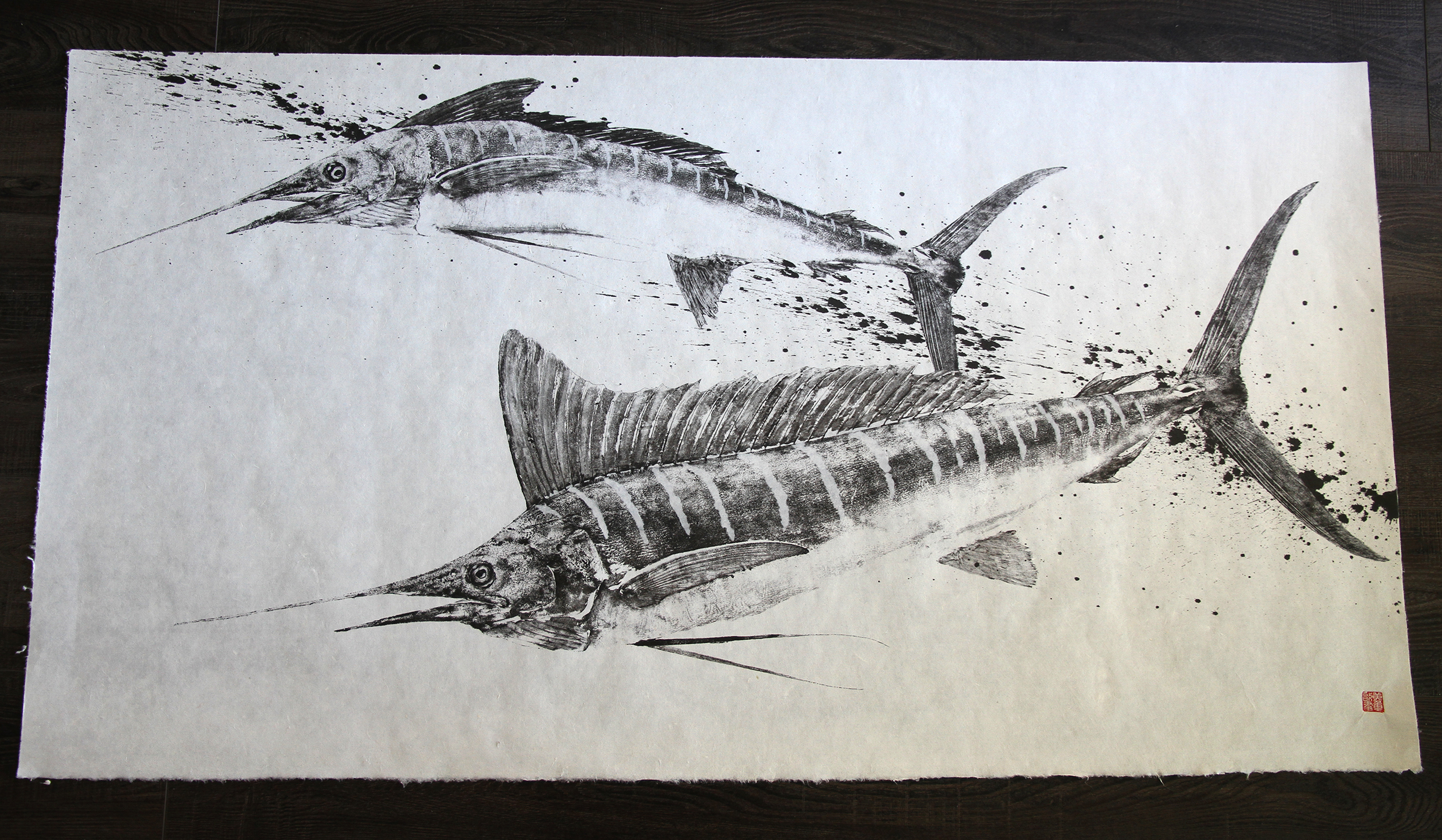 "Dueling Marlin" - Pair of Striped Marlin Reproduction on Washi Paper
Entitled "Dueling Marlin".
Reproduction of a duo of STRIPED MARLIN gyotaku, one of which has been created in a subtle 3/4 perspective on handmade Japanese Washi paper, accented with a splash of ink across the sheet.
This reproduction print is reproduced on thicker Japanese Washi paper, hand cut and hand stamped.
Because of the nature of the washi paper, each print will vary slightly in grain, edges, position of stamp, etc.
The closest to being an original piece, without being an original.
Faithful to the original Japanese style of creating memorable prints for the avid fisherman.
Handsome and would be VERY stunning behind a glass frame on any wall of ones home or office.