Mahi Mahi (Sheera in Japanese)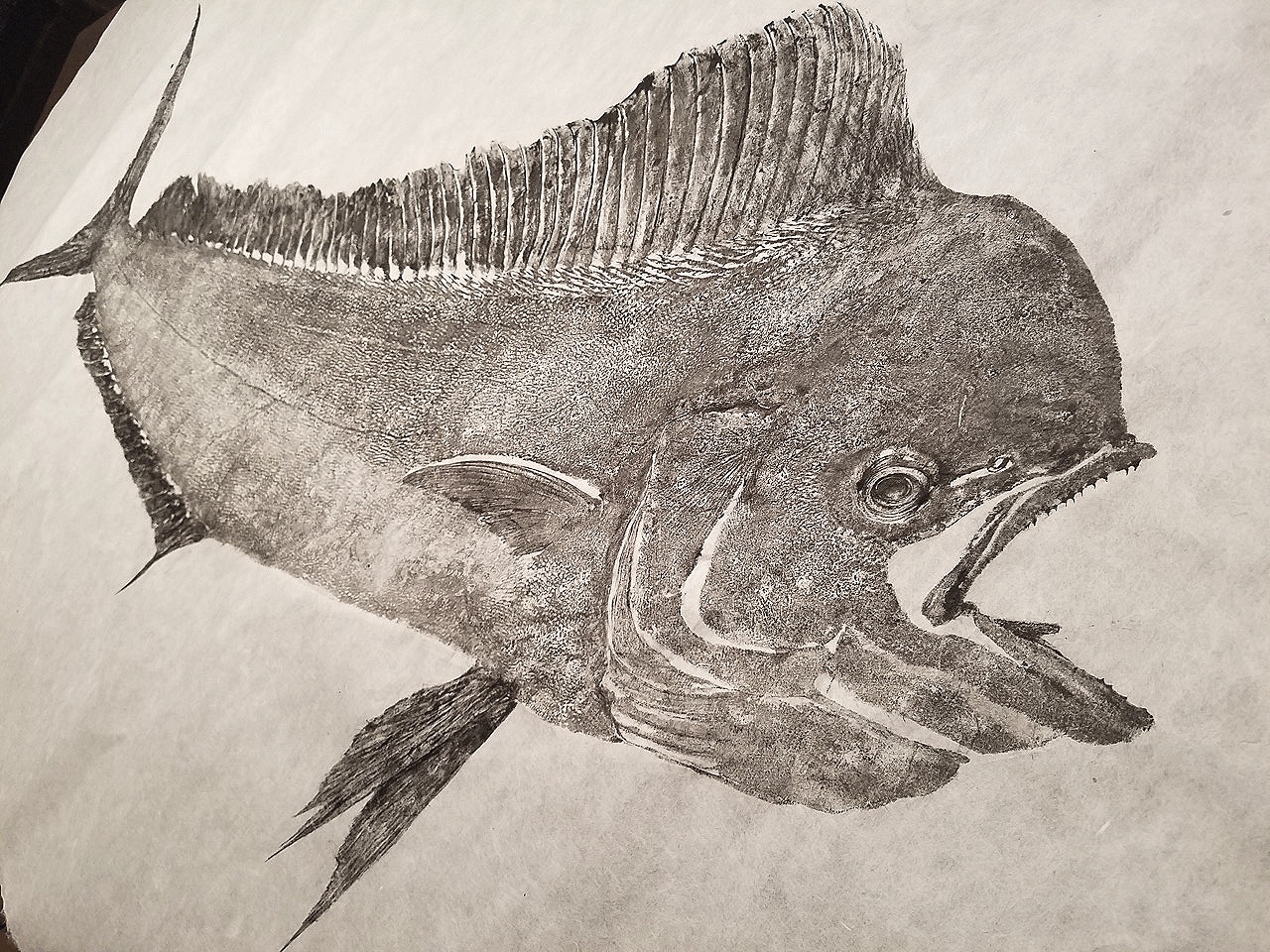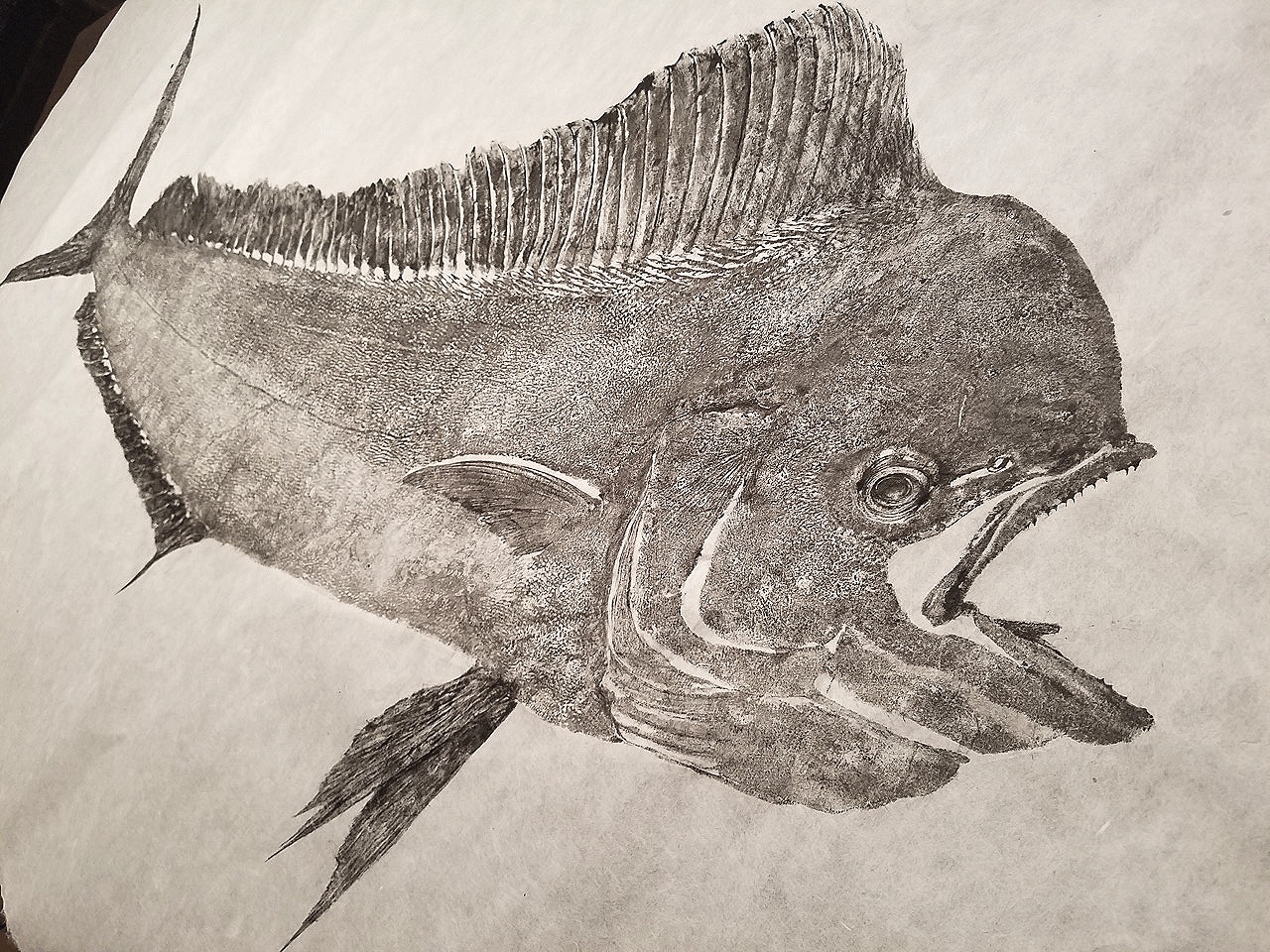 Mahi Mahi (Sheera in Japanese)
Bull headed Mahi Mahi, Dorado, Dolphin Fish, or Sheera in Japanese.
Each gyotaku is a handmade original. The composition is similar but each piece will differ in subtle ways due to the medium and process.
Different sized Mahi can be acquired for your specific sizing requirements. Let us know your sizing needs and we will work to match it. Prices will vary according to size.
Please inquire for framing and/or flattening options.
Measurement of the one in the photo is about 57x29.5 inches.