"Flow of Water" - Japanese Octopus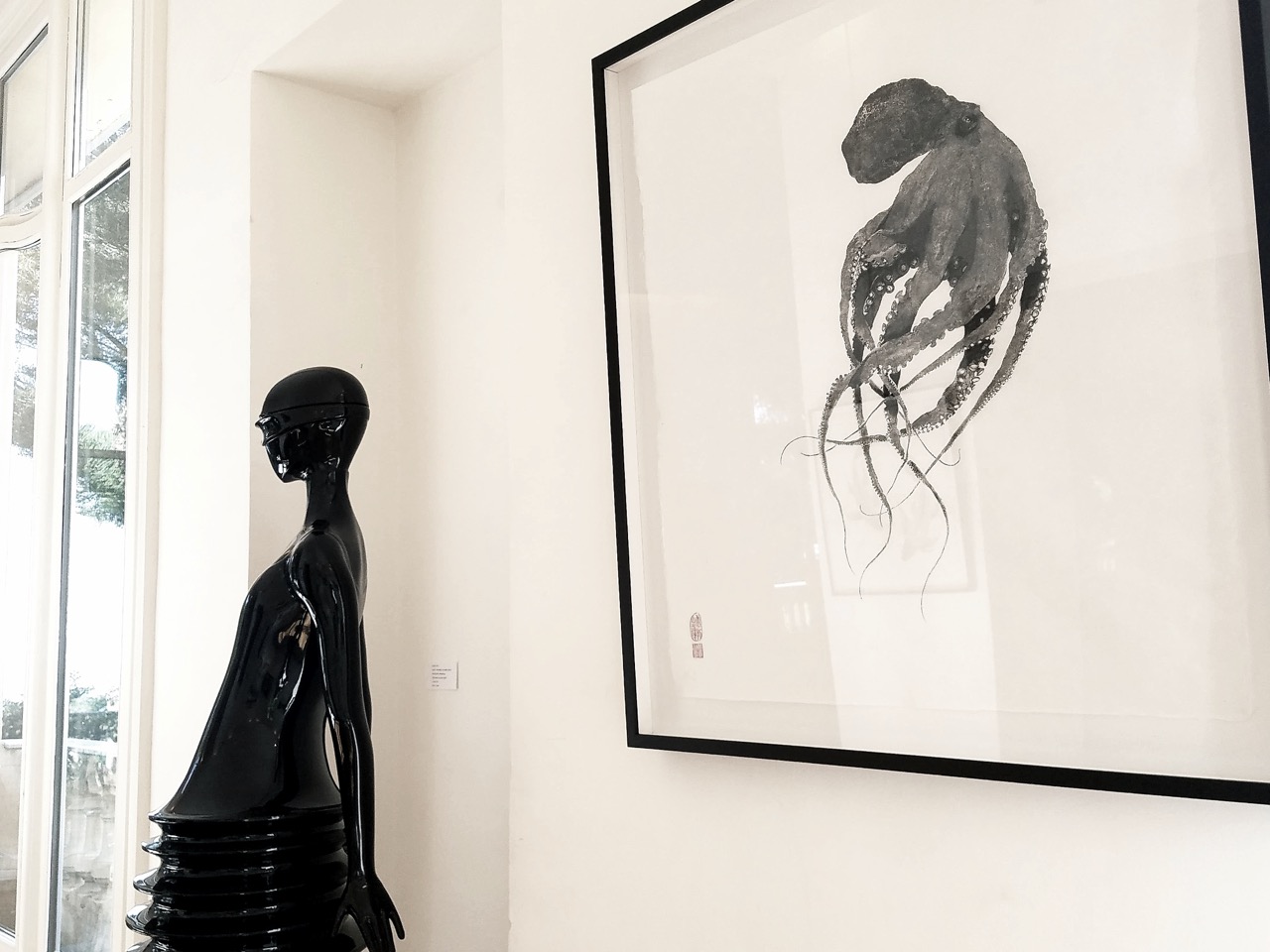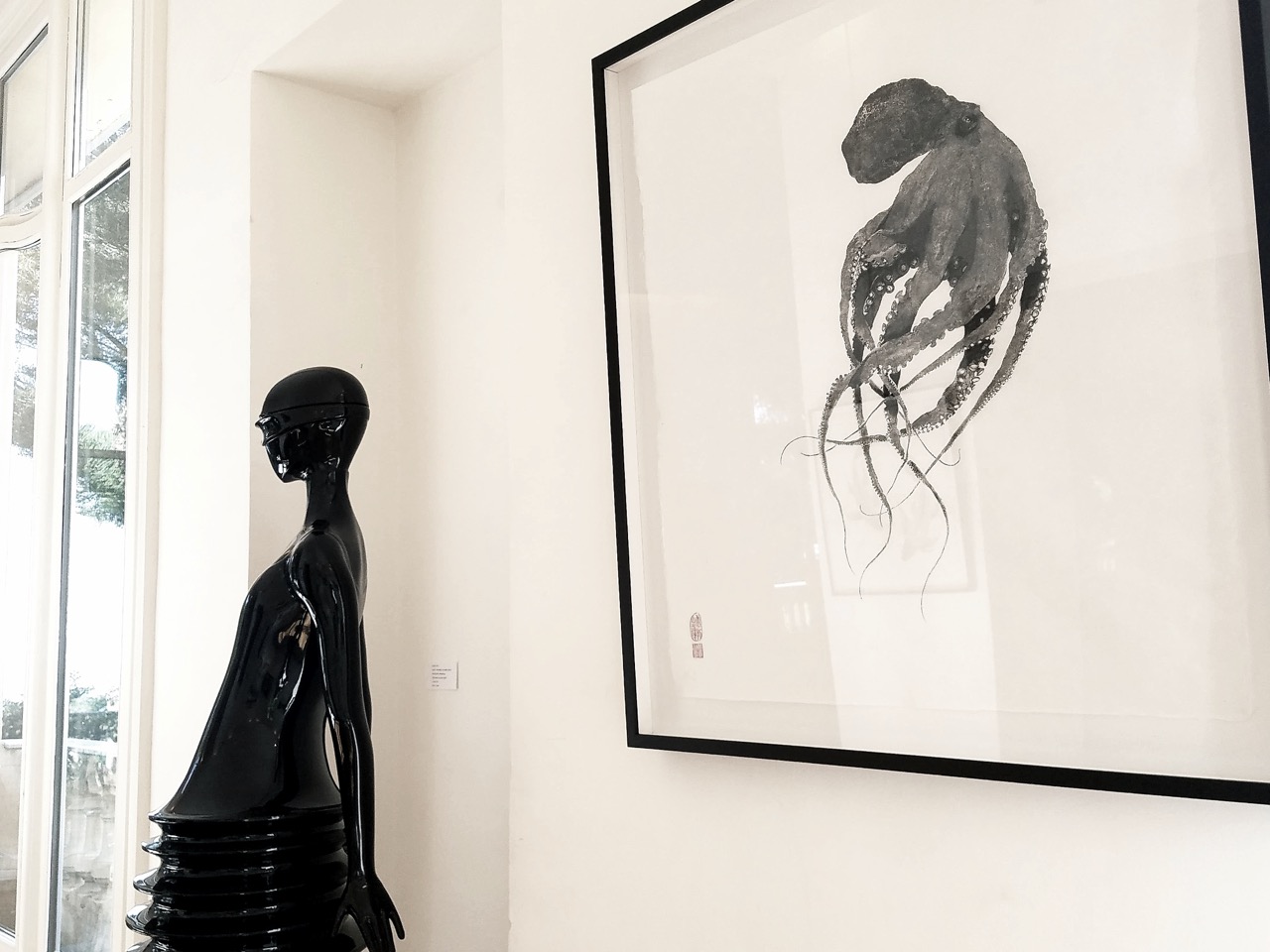 sold out
"Flow of Water" - Japanese Octopus
"Flow of Water" is what we entitle this particular composition that depicts a gentle flow of water swirls below the arms of this Octopus, carefree and confident.
We've had variations of this piece exhibited at the Multi Art Event by Wendy Lauwers, Monaco at the Chateau des Terrasses Cap D'Ail and the collaborative exhibition of LACMA/Japan Foundation, Los Angeles in 2018.
Each gyotaku is a handmade original. The composition is similar but each piece will differ in subtle ways due to the medium and process.
Specifically using a thicker bodied octopus from Japan, we are able to offer "Flow of Water" in a variety of sizes. Just let us know your sizing requirements and we will work to match it. Prices will vary according to size.
Please inquire for framing and/or flattening options.