Yellowtail - Kingfish - Buri Class Hamachi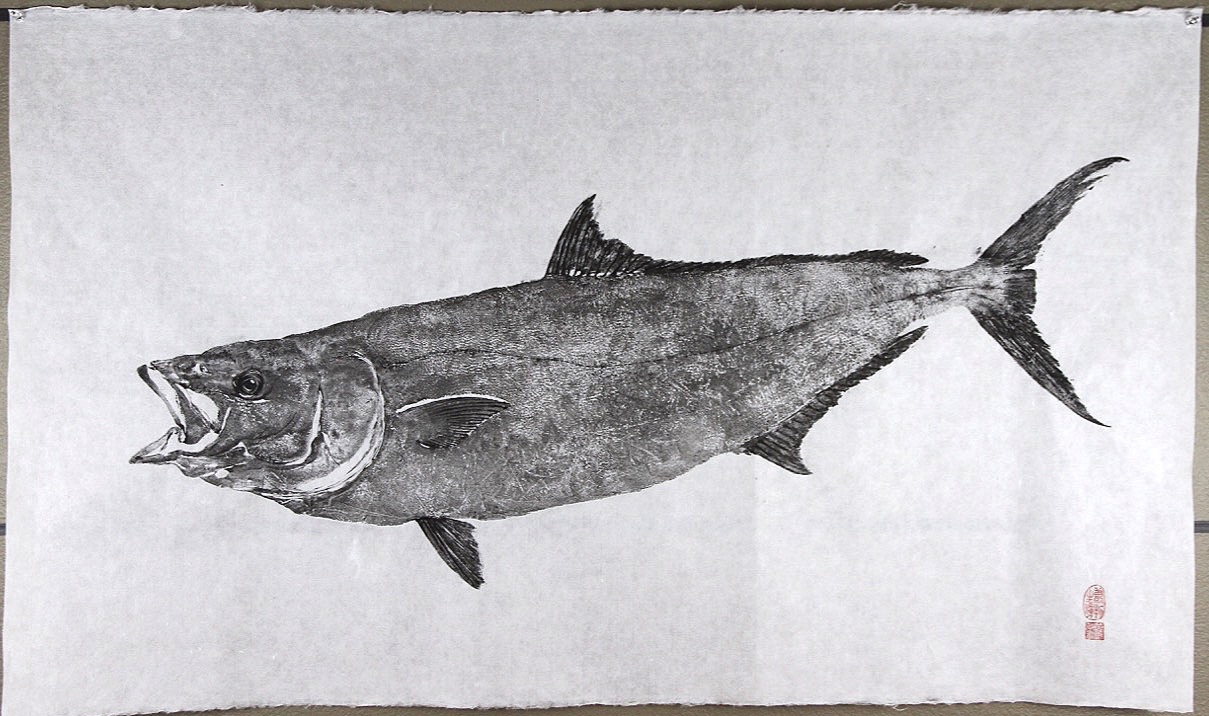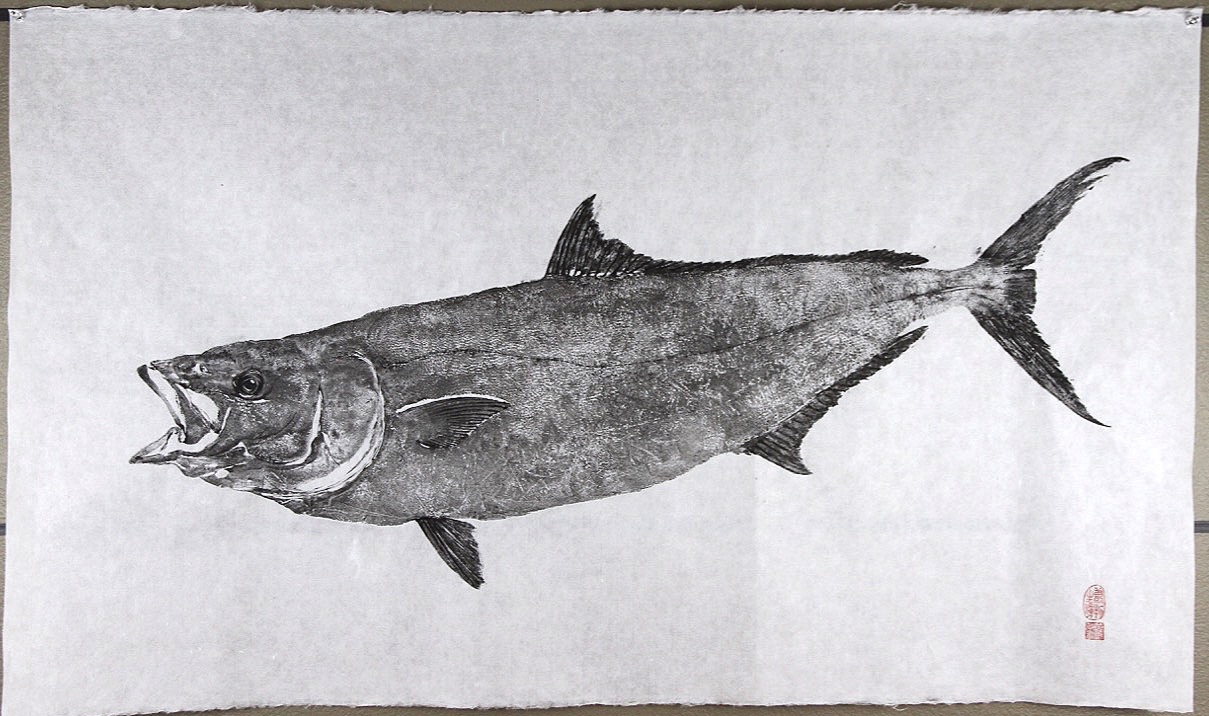 Yellowtail - Kingfish - Buri Class Hamachi
A large Buri class Hamachi, or Yellowtail or Kingfish. This fish comes from Japan and has a larger girth than those found in the eastern Pacific.
Each gyotaku is a handmade original. The composition is similar but each piece will differ in subtle ways due to the medium and process.
If you prefer a Yellowtail from elsewhere, let us know and I will reach out to my fishmongers to acquire one suitable for printing.
Please inquire for framing and/or flattening options.
Measurements of the one in the photo is about is 50x30 inches.